---
B&B Solutions Inc. offers hands-on maintenance courses for Silicon Graphics systems. The courses are geared to familiarize yourself with the SGI systems, performing upgrades and troubleshooting problems.

You will become familiar with SGI workstation and server technology by acquiring real hands-on experience.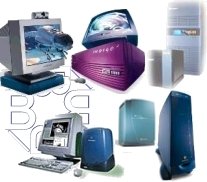 Indy
Indigo2
O2
Octane / Octane2
Origin200
Origin2000
Onyx2
Challenge L and Challenge XL
Challenge S
Onyx
Origin3000 Series
Onyx3000 Series
For information, registration and cost, contact B&B Solutions Inc..
---
Course Information
Course Registration Information
Location & Travel Arrangements
---